Experienced Professionals For Air Duct Cleaning Chicago
Long lasting & Powerful Air Duct Cleaning Chicago to Improve Air Quality in Your Home.
Do you find yourself dusting your home or office more frequently these days?
Have there been any recent complaints of respiratory issues or allergies?
Are there any strange odors floating around when you turn the HVAC system on?
Have you noticed a buildup of dust on the vent grills, or black marks and streaks around them?
If you've answered "Yes" to any of the questions above, we have both good and bad news for you.
The bad news: The air ducts in your residential or commercial space are out of shape and in need of a good, thorough cleaning.
The good news: You've reached Duct Cleaning Chicagoland and you are now in good hands! As undisputed leaders in air duct cleaning Chicago, we help keep your home fresh and clean. Place your trust in us and you'll get:
The best & brightest air duct cleaning service you've ever seen
Great value for your money
Perfect service and accountability
Peace of mind
Better indoor air quality
Freedom from airborne pollutants and associated health problems
Considerable savings on energy bills
Air duct cleaning is not a task that ranks high on a property owner's list of 'Important Things to Do.' The maintenance of ducts and vents often gets overlooked. In fact, if you were to quiz home or office owners, 9 out of 10 wouldn't even remember the last time they called in professionals to have their HVAC system cleaned out.
And yet, according to the EPA, the average home collects about 40 pounds of dust every year. 40 pounds!!! That's disturbing, to say the least. Can you imagine what the statistics must be like for commercial spaces? Even more disturbing is the fact that exposure to these pollutants can cause breathing difficulties, allergic reactions, and sinus infections in people occupying these spaces.
To keep yourself, your employees, and your loved ones safe, and to ensure indoor air quality of your property is always great, it's important to have your air ducts and vents cleaned every two to three years.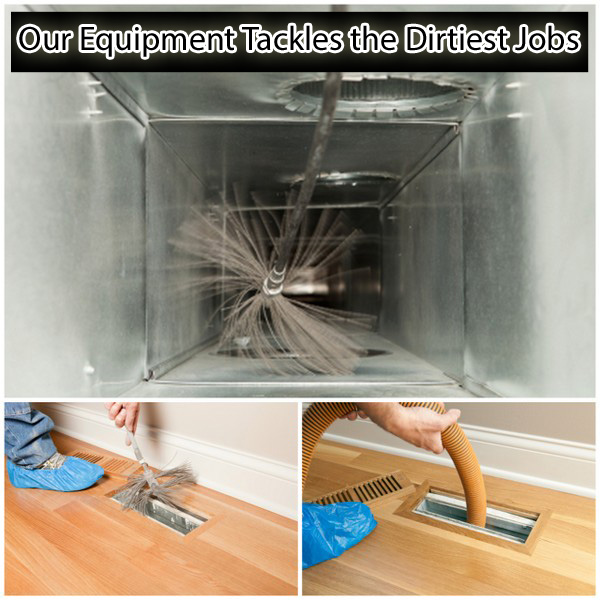 Does our HVAC system need air duct cleaning?
A lot of residential and commercial space owners often ask us, "How do we know our HVAC systems need to be cleaned?" While that is a great question, there is no standard answer that we can give. Every residential or commercial unit comes with its own set of environmental conditions and extraneous factors that can vary considerably.
However, you know you must have the vents and ducts in your residential and commercial space inspected and cleaned if it is occupied by smokers or you have pets that shed a lot of hair. Also, if the HVAC system has suffered previous damage or there are signs of smoke or water damage, it's time to call in the experts. Finally, hot and humid weather conditions, remodeling or home renovation projects might also necessitate a quick inspection by a trained technician.
That's where air duct cleaning Chicago comes in.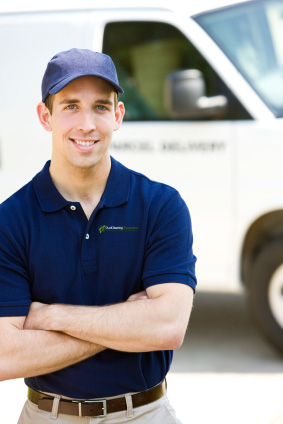 Who are we?
We are the hassle-free answer to all your duct and vent related problems, such as air duct cleaning Chicago, dryer vent cleaning Chicago, duct installation Chicago, duct repair Chicago and service of HVAC systems, furnace cleaning, AC unit cleaning, and installation and service of germicidal UV light systems.
We are a team of professionals that takes pride in practicing good old fashioned work ethics geared towards achieving customer satisfaction. We are the one stop shop solution to bettering the quality of air inside residential and commercial properties. We are all that you could dream of in a professional air duct cleaning Chicago company – and more.
Why? What makes us so confident of our abilities? What gives us a competitive edge over other companies?
Because we are…
LA licensed, insured & bonded company
Locally owned & operated
Experienced in all issues related to air ducts and vents
Capable of handling a wide range of problems
Because we have…
Top of the line air duct cleaning Chicago equipment
A specialized & certified work force
Technicians who possess extensive knowledge on how HVAC systems work
Because we provide…
Prompt & efficient customer service
Lightening quick response time
Unbelievable rates
Secure payment system
Doesn't that sound fabulous? And this is one instance when the deal is exactly as good as it sounds!
If you recognize a great offer for what it is, book an online appointment with us right away and get 10% off on our excellent services.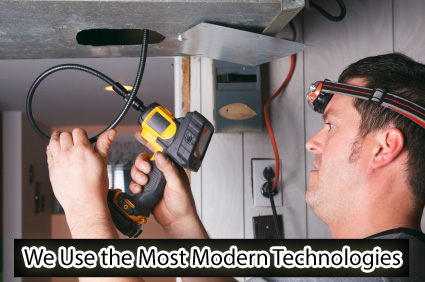 Testimonials
If you have any doubts about our competence, take a look at some of the feedback we've received from past clients. These are genuine people with genuine stories and they all are complimenting us on our hard work.

30-Day RISK FREE GUARANTEE

Don't waste any time and book our services right away. Not only do you get the expertise of a team of highly trained and qualified technicians, you are also backed by our absolutely solid, iron-clad,
30-Day RISK FREE GUARANTEE
.
If you aren't absolutely thrilled by the results
If the quality of air doesn't feel significantly different
If you don't see a genuine improvement in the ambience of the space
If your air ducts and air vents aren't sparkling clean
We will come right back and clean everything for you, right from scratch, FREE OF COST!
That's not just a promise; it's a guarantee and it holds good for 30 days from the date of cleaning.
Conclusion…
Do not ignore the ducts and air vents in your home or office. Unless you are careful, they could be circulating disease causing agents throughout your property.
If you are tired of dealing with 'blow and go' companies, you will find us a pleasant change, indeed. And well worth your time, too!
Good offers don't last very long. Grab this one while it's still around and claim a 10% discount when you book an online appointment.
Duct Cleaning Chicagoland is located in 1629 W Columbia Ave #2W Chicago, IL 60626 and you can call us at (866) 237-3008
Book an online appointment with Air Duct Cleaning Chicago and we will reward your initiative with a 10% discount!
Or if you prefer, give us a call at (847) 457-4856